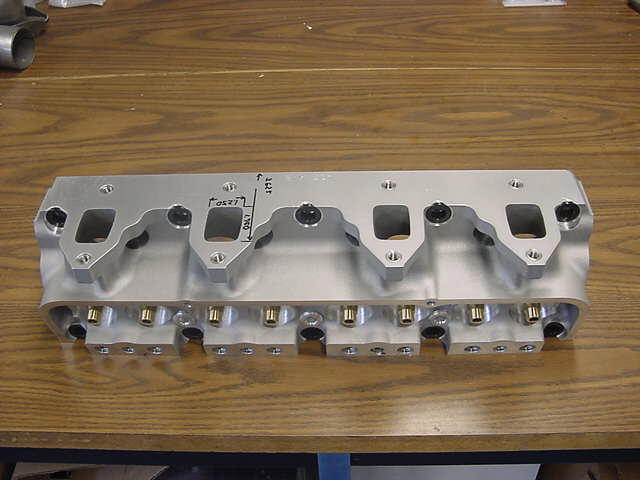 1st pictures of new Blue Thunder Aluminum F.E Series Competition Head. Available in three versions: low/medium/high riser (medium riser pictured here). Available with new max quench combustion chamber or standard machined combustion chamber. All heads require use of high riser stands. Note, optional screw in rocker stud, also used for T & D shaft system. Medium riser intake port capable of 340+ CFM flow. High riser capable of 400+ CFM flow.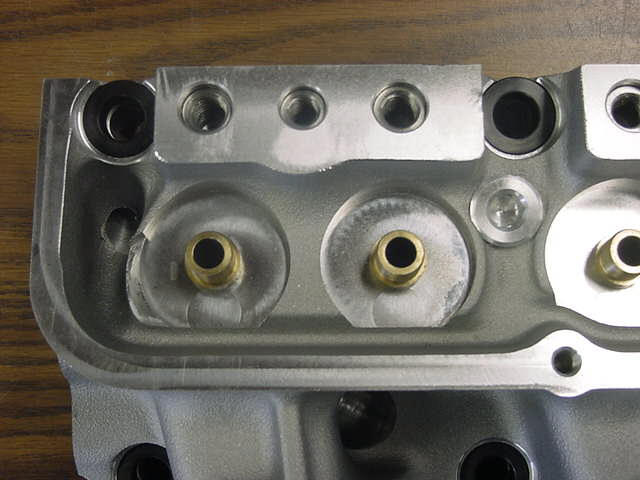 (Above) Note the liberal use of steel thread inserts.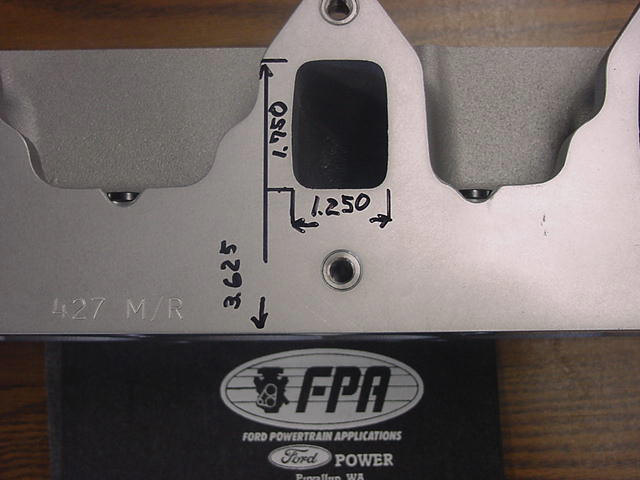 (Above) Exhaust port ceiling raised .400 over stock F.E exhaust. Some header applications may be effected.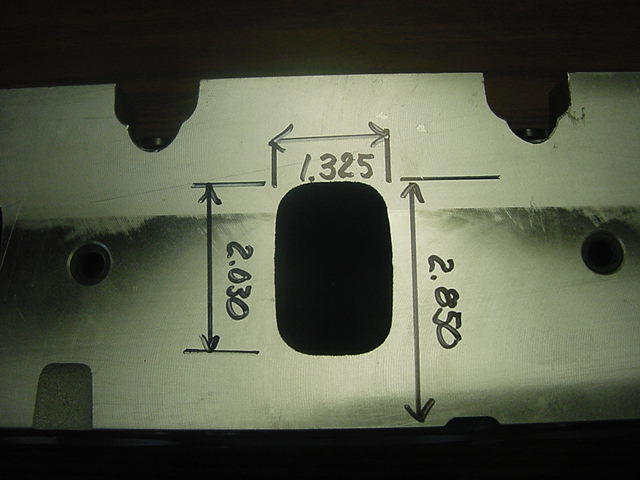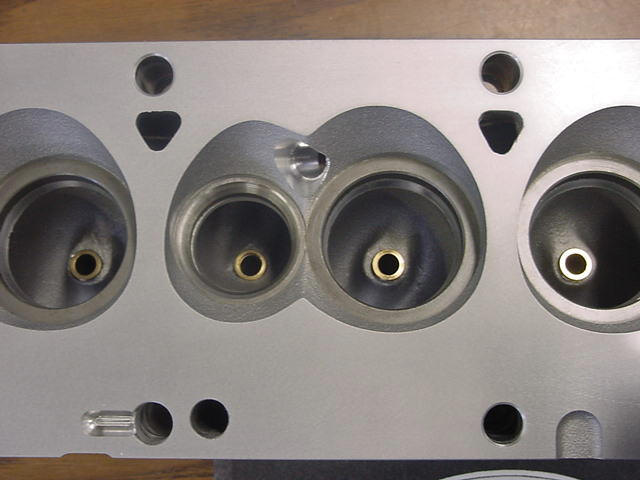 Quench chamber shown here.
Bare heads starting at $650 each.